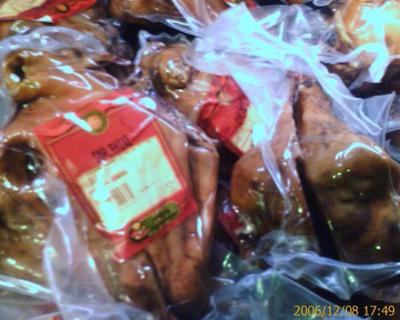 Whenever I get to Norway, I am required by law to eat smalahove. That's half a sheep's head. Yes, I will eat anything. Photo courtesy h0bbel, who is my Norwegian brother.
(How else do I explain the game of lightsabers?)
What? You never had to share a toilet and crossed the streams while making lightsabery noises? Were you never a five year old?
Admittedly, I was twenty-nine when last I played such a game, but, uh, well, it's been a couple of years, so I think I'm due for another round.
HOLY CRAP WHAT DID YOU EXPECT WHEN YOU READ THIS POST? IT STARTS WITH A PICTURE OF SHEEP'S HEADS!
One Response to "Smalahove "