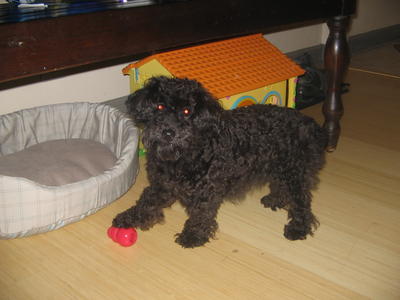 Lisa finally got her dog. Since it is not an unstoppable killing machine, I refuse to take it for walks. A girl's got to have standards. Then again, it does have a problem with the whole "you're supposed to pee either in the toilet or out in the yard" thing, so, you know, we have something in common.
Uh oh, someone come change my chair. I just had an accident.
It's a good thing that I'm not wearing any pants right now, or they'd be ruined. Oh! I could buy yellow pants! But what about the brown stains? That's a stumper.
8 Responses to "Oh no! A rat! "