Hey, you know what, let's get out of this blistering summer heat and go some place nice, like North Dakota.
Merricourt is a bustling metropolis in North Dakota. Ask anyone you find in town, and they will tell you — oh. You won't find anyone in town because it is abandoned.
Merricourt city: disincorporation, area reverted to Young township, effective August 7, 1990
A little bit after I took this picture I was alone in subzero temperatures with winds sandblasting the whitewash off of my face.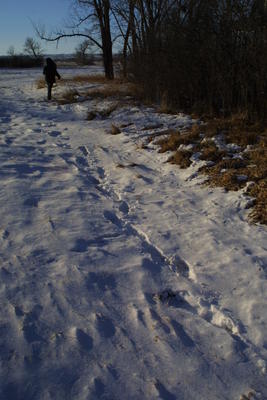 So cold.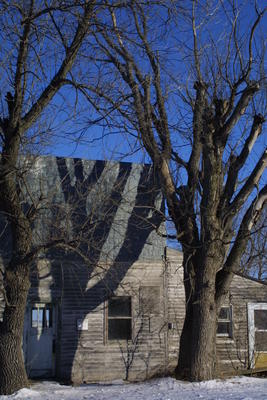 So empty.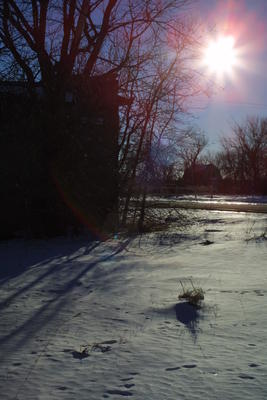 My traveling companions:
My darling Sarah: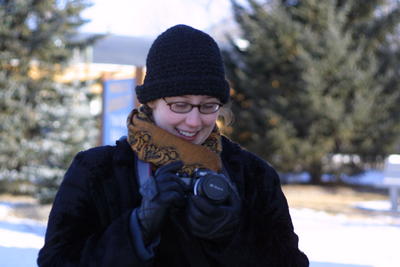 Chandler, about whom I have not said much: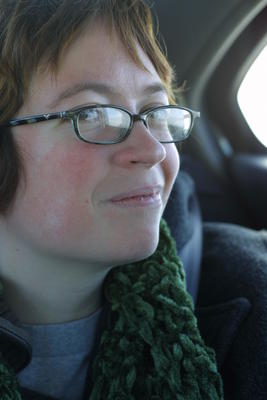 Donald, about whom I have more to say: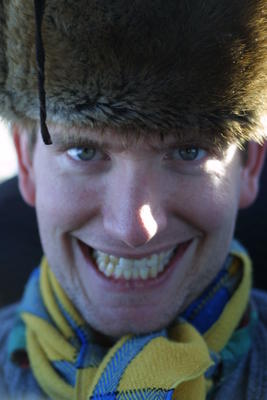 What happens when three photographers travel with one ham?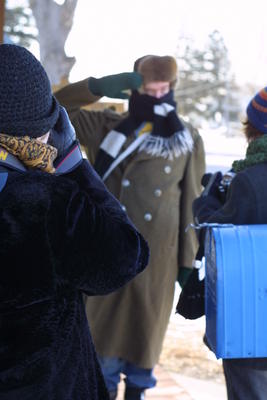 They find a ball of twine in Darwin, Minnesota.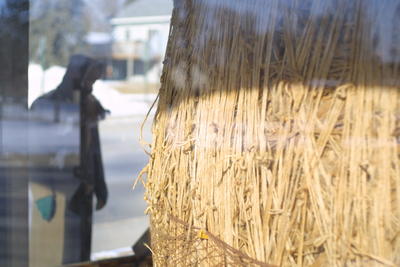 Okay, so maybe a little something about Chandler: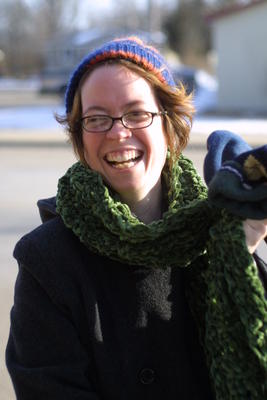 She is a good friend of Sarah's. She has a well written but anonymous blog to which I will not link. She painted this mural: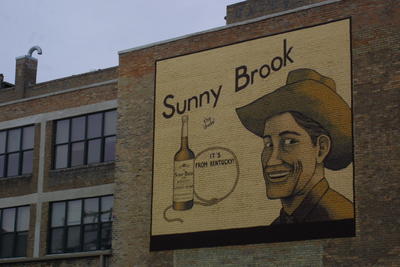 Any art featuring booze is good art.
When Sarah and Chandler put their heads together to talk about making books I can't help but be happy. I do feel left out, 'cause I'm just this crusty old computer science fart, but anything that makes Sarah happy is a good thing in my book.
3 Responses to "White Out "