I scanned two rolls of film and cut vegetables for an upcoming soup. I also attempted to fix the Keathly sink, but Home Depot lacked the right faucet cartridge. I finally replaced the failing hard drive in my workstation, but then also formatted a linux partition on my boot drive that had the grub loader that was… uh… chain loading(?) windows? I dunno. Apparently I can just do fixmbr from the WinXP install disc, but, uh, wow, that even puts ME to sleep.
Soooooooooo, pictures!
Team Kickass reunites for Zach's party. Zach is wearing the robe and wizard's hat, Paul is wearing the white hat, and I am wearing no hat. Everyone is laughing because Paul is telling a story about someone pooping.

These are all filled with Jello. Good Jello.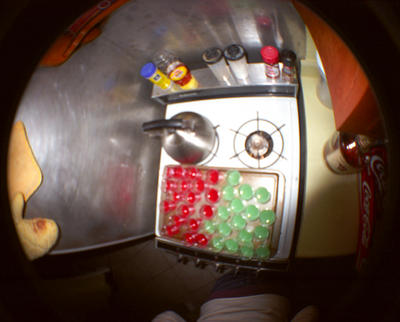 Eventually, Paul felt guilty about the poop story. Either that, or he just plain couldn't stop laughing.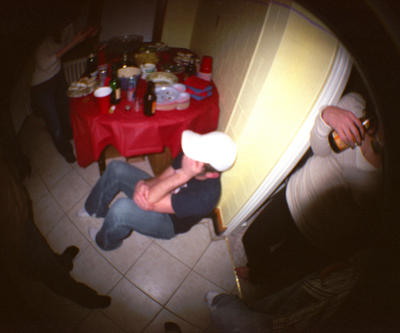 Zach meditates to regain his mana: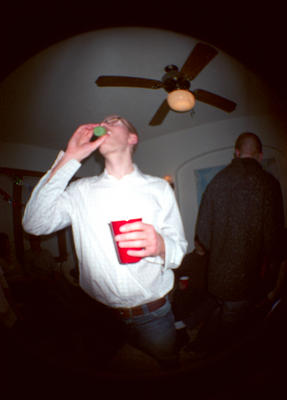 Zach casts Lvl. 8 Cock of the Infinite: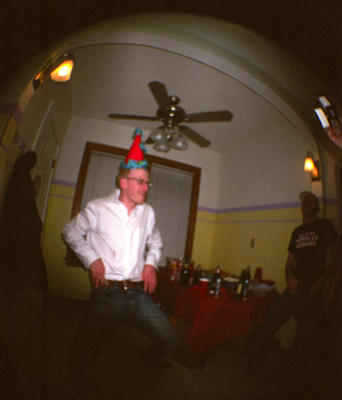 Wait a minute, I don't know what in the fuck is going on here: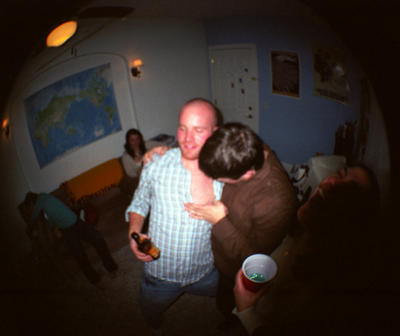 Thanks for inviting us to Zach's not-very-surprise-party, Dani.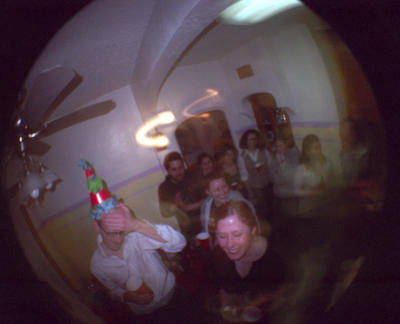 Happy Birthday, Zach. I'm fired.
4 Responses to "Baby, I been havin a tough night so treat me nice aight? "