Some people will know who this is. If not, count yourself among the survivors. In any case, Tay Zonday was on my flight to San Francisco.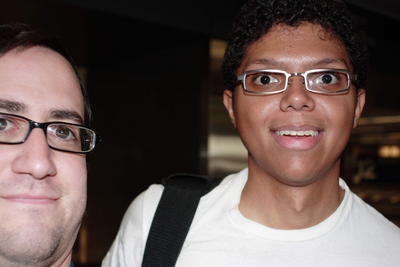 When I got there, I met up with Gallery folks almost right away. Everything in the airport was outrageously expensive except this bottle of beer. A bargain at $4, even at eleven AM pacific time.

This is Tim, who seemed to always be keeping an eye on me.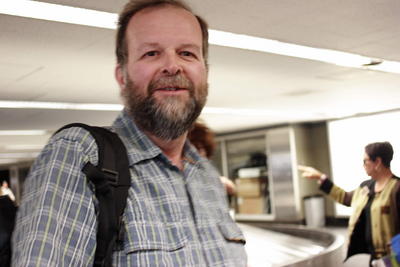 Donnie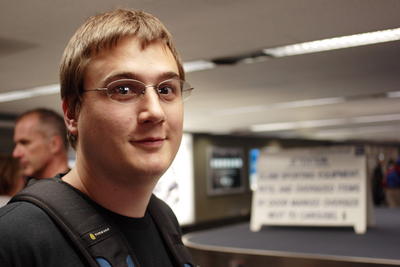 Mary Ann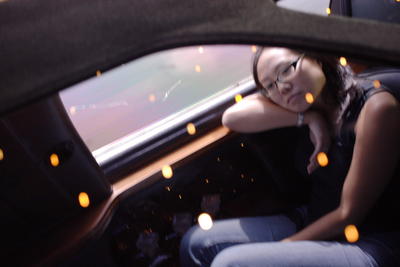 Donnie and Mary Ann together.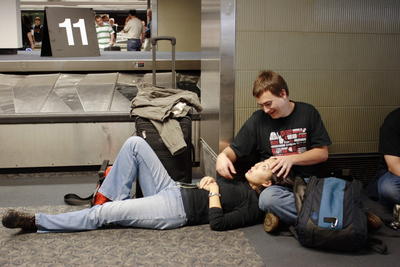 We all got into a limo and went to Google, which was sunny and full of smart people eating free lunch.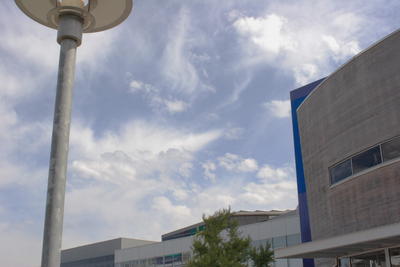 Google has a dinosaur and a rocket ship. The rocket ship is not pictured.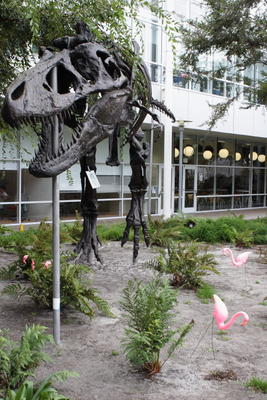 They had bicycles on campus to ride from building to building. We weren't in that much of a hurry.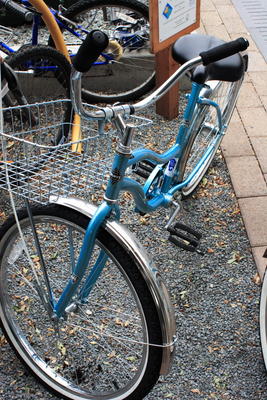 Andy from Switzerland is on the left, and Jens from Germany is flexing on the right. Jens was my roommate and jogged the memory centers of my brain to produce the word furtzen, which is an onomatopoeia. He also taught me the word fahrtbier, which is like a beer to go for drinking in the street.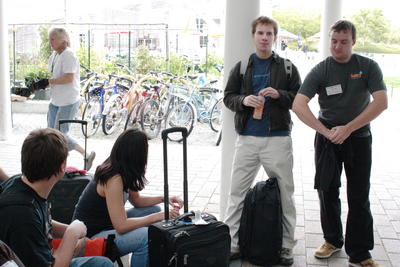 We got to the hotel. This was my view!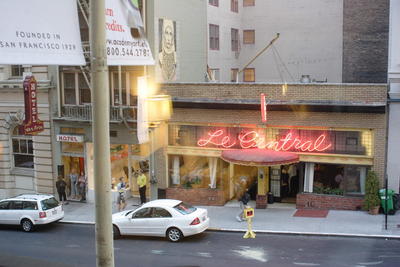 Bharat (on the left, simply pronounced "Bart"), and Robert (on the right)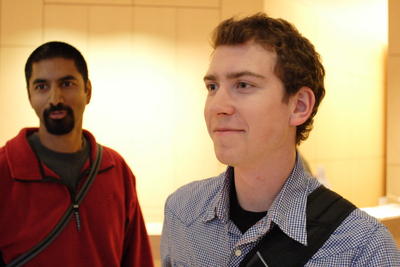 Michael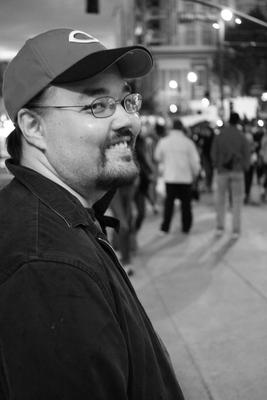 Beckett and Christie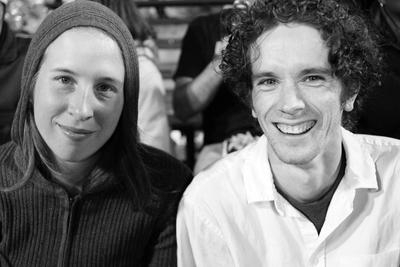 Bharat with beer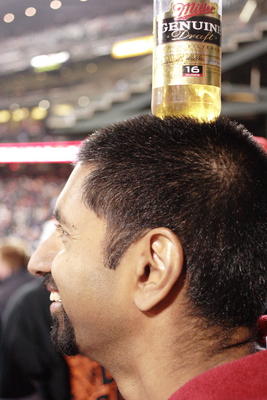 Jens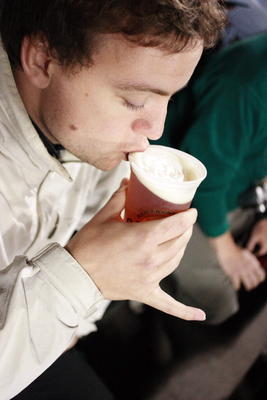 Floridave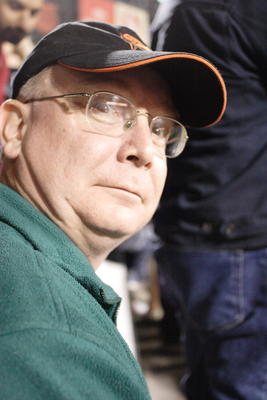 The Triumph of Jens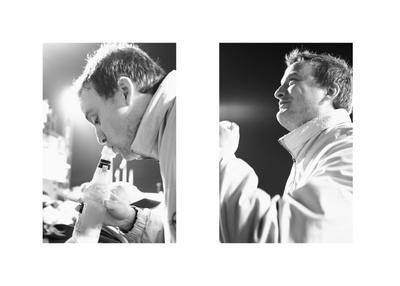 A T-Mobile iPhone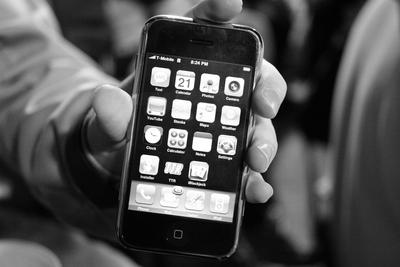 We spent some quality time getting damp at the Giants game.

8 Responses to "Chocolate Plane "