Zach has a new friend watching him at work.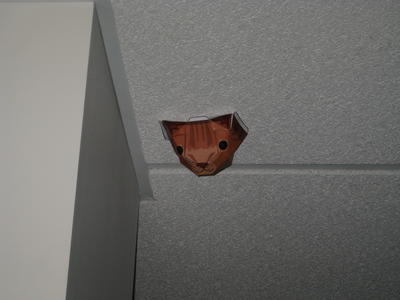 If you've never been on the internet before, you'll probably need this to help you understand: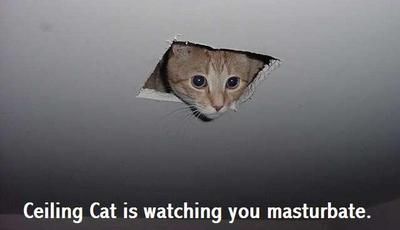 On Saturday (the official but ersatz Saint Patrick's Day) I helped Chandler print wedding invitations. It was quite a good time.
Here I am, making the donuts.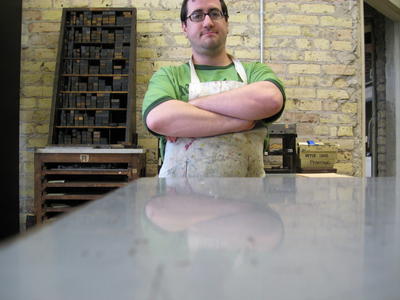 You can't see it here, but Chandler has a fantastic beard and moustache. She's growing it in for the big wedding.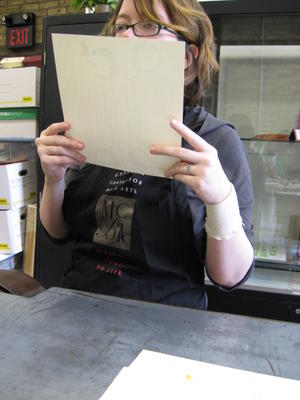 Here I am about to make the first cut.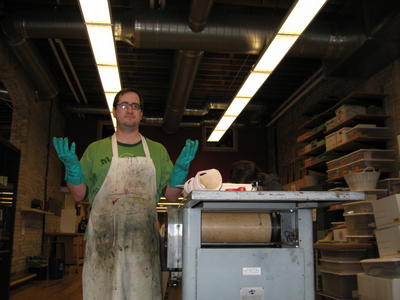 This is what happens when you run a pair of jelly shoes through a printing press.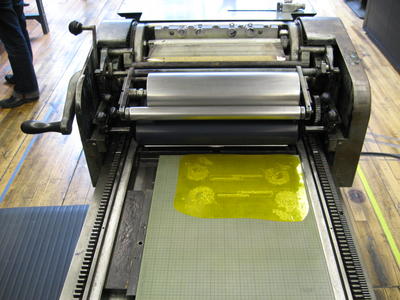 The wedding invitations are printed in human blood on human skin. They are the necronomvitations.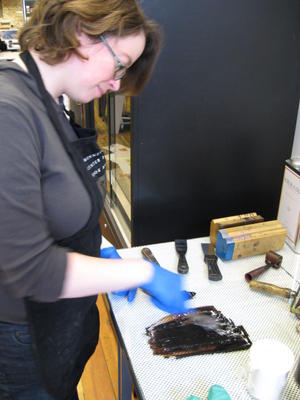 Here are the invitations before we put brown on them. I don't have a picture of the final product because they are a surprise — or I forgot. I'm fairly sure it's the former.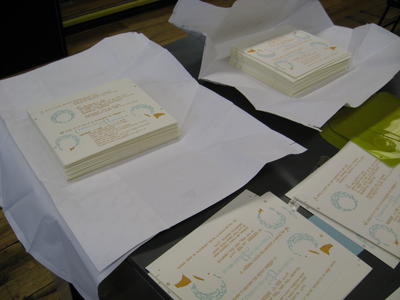 On Sunday the Keathlys brought me back from the dead (remember the Saint Patrick's Day business? I do, and so does my liver) to go out for breakfast.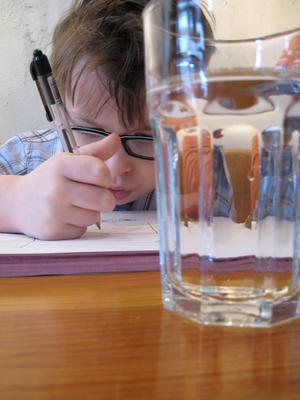 Stan and I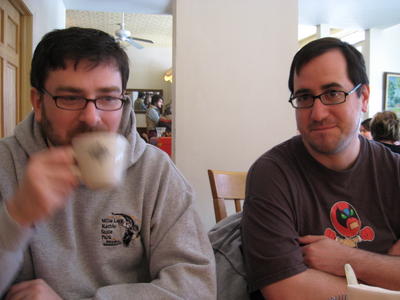 Lisa and Noah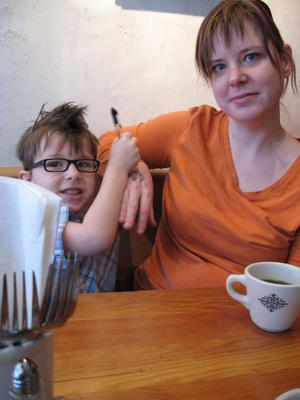 7 Responses to "Eat Hot Lead "