January 11th was Sarah's birthday, so I drove us to Monterey for a day of ocean-related activities, like visiting the aquarium and going whale watching. Sarah said that it was the best birthday ever. The only cetaceans that we saw were gray whales, but they were as majestic as you might imagine.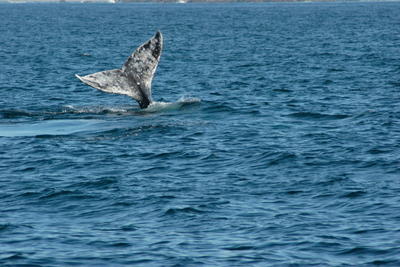 Ritual scarification and branding: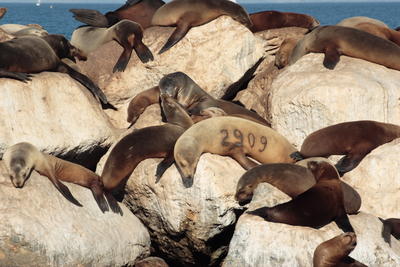 Cuttle fish is cuttly. I mean cuddly.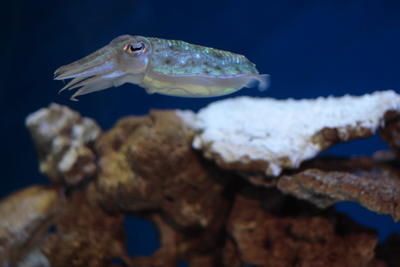 Tentacular!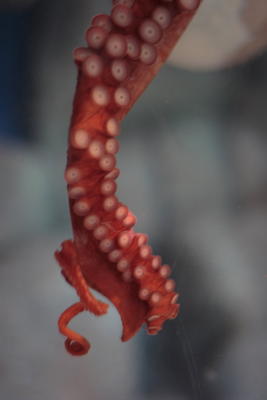 Jellyfish are really beautiful, but somehow it was the sight of wild jellyfish that tickled me most — even though from the boat they were just white blobs a few inches under the water.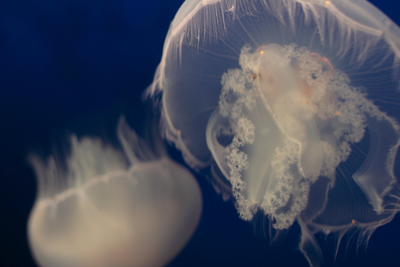 A Pelican, as you might surmise.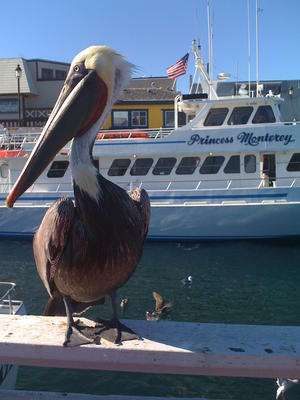 2 Responses to "Whale Watching "