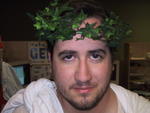 On August 14th, 1975, "Jive Talkin'" by the BeeGees was number one on the Billboard charts, the film version of the Rocky Horror Picture Show debuted in London, and a purple screaming baby boy was born in the small town of Fort Dodge, Iowa. He was christened Jesse Patrick Mullan.
25 years later, after careful preparation at elementary school1, two middle schools2,2.5,3, two high schools4,5, some college6, a host of part-time and temporary jobs, and two years in the computer operations department of TCF Bank, Jesse was hired on at IBS on the strength of his html skills and relational-database-driven personal websites7,8. Jesse was recently laid off but expects a full recovery soon.
You may investigate Jesse's resume here.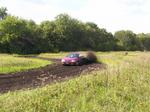 In his ever-diminishing free time, Jesse enjoys photography, motorsports, film, and music. He has three working computers at home, all running one server software or another.
Jesse has three sisters, Ellen, Rosa Rae, and Bernalice Essence. Ellen is an RN, Rosa and Nali are very young.