Seriously, I'm going to do my homework now, but first I wanted to put my final project from Rhet 3102: Digital Photography online in a non-pdf form. OpenOffice exported my slides as awful html. I should just replace them with a php page, but I am too lazy, so I made an album in my gallery.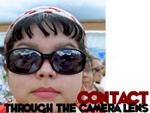 http://gallery.jpmullan.com/2005RhetPhotoProject
Yes, I was up until 6am finishing this back in May. The captions are on the last page on purpose.