Stan will not stop freaking out about Karl Rove. Conveniently for me, I have the Daily Show to help me temper my hatred with peace. Jon Stewart said "the sideways winky face." I win! ;)
After work today I sent another email to my new pen pal. I'm hoping that the weirdness levels will start to decrease out of the red zone soon — the needles have been pegged for a few days. At least I was able to spit out the story in one take to a coworker. Today my pen pal heard the short version of what I did before going back to school, which is still a long story, but I left out a lot of filigree that usually goes into the story. Maybe I should have left it in, because it's better with the Sword of Damocles and the little people.
Simultaneously I found a song by Scarce that I have been half remembering for years. AND it was the better version off of the initial EP, not the version off of the CD that Kory has somwhere. Watch as I proceed to listen many times in a row to make up for all those years of absence. I think that they used to play it on REV 105, or maybe Radio K, when I used to prep vegetables in the basement of Speedy Market.
After that email I fished the blue Schwinn out of the garage. I had looked up derailleur adjustments on the internet, but the bike seemed to only have one adjustment screw in the rear, and I couldn't find the front adjusters. A little vice gripping and screwing later I got the chain to move from cog to cog in the rear with only one or two shotgun racking sounds per jump. I stopped to talk to my next door neighbor who is also named Jesse. It was too dark to go on an aimless ride afterwards, so I just did a mile loop up to Stinson and back a couple times. My lungs were burning, but my legs felt stronger than they ever had when I was seventeen and tearing ass down University avenue to get home from Saint Paul Central. I think it's all the dancing that I do at work.
Of course, when I got off of the bike to put it away, I almost fell over. My knees were rubber and my thighs were fists clenched around coals. That little hill at the end might not seem like much until you decide that you can crank it out in the top gear because the bike doesn't want to shift anyway. I need to remember to adjust the seat and tilt the handlebars a little more in the other direction.
Three inquiries. I don't need two cars. Remember when I got the red car? I just wanted to be able to take my laundry to the laundromat. No — that's when I got the blue truck. Four inquiries now. I don't need two cars.
The Subaru dance is to stab the brakes late into a corner while pitching it sideways, then immediately stand on the gas. The likelihood that I will ever do this again outside of a video game diminishes with every second. I might be asking for too much money, but if I get it, this time I am seriously buying a pony.
Five inquiries. I do not need two cars. Maybe I will have to put this on ebay. I didn't fully realise the emotional attachment that I have to this car. We drove back from Michigan 11 hours straight through by ourselves so I could see Melissa by Sunday night the first weekend that I was away. We beat Mark Utecht in a rallycross. We played in the snow and dirt. She was broken into so hooligans could steal a secret santa gift off of her seat. She spun on black ice and kissed a guardrail ever so gently and then just continued on as though nothing happened, heater going at full blast, mp3 player still playing on the seat. She has a great ass.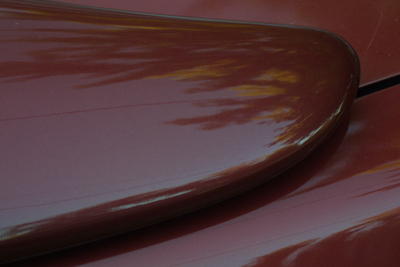 All Sideways all sideways all sideways all sideways all sideways all sideways all sideways
3 Responses to "All sideways "