I've been leaving a drunken, hungover, bitter, depressed mess all over my website. I must rectify the situation with an erudite post that enlightens and edifies my audience. Instead I will post pictures.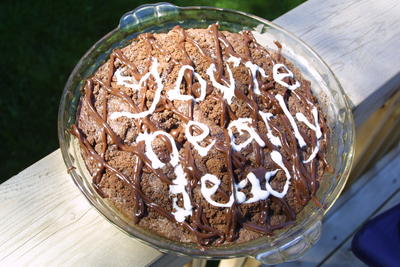 Cake Woman made me a cake. Finally, someone who gets me.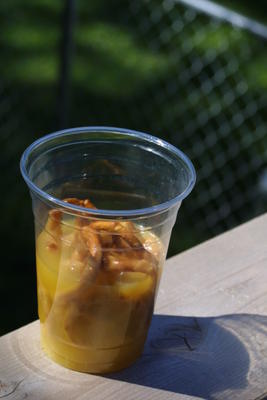 Noah made this out of orange juice and pretzels, and I almost threw up everything that had gone into my mouth for the last week — except for the pirate. Never mind that.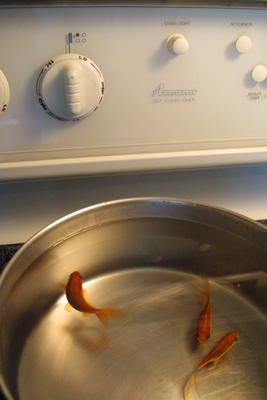 Lisa cleaned the fish tank. I couldn't bring myself to turn on the stove for even a second to make this picture better.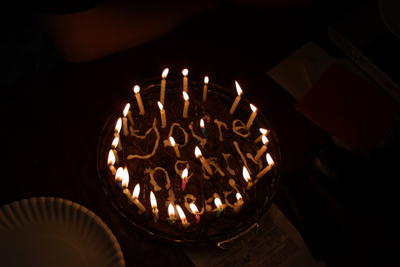 30 candles give off a lot of heat when all lit together. Thanks to Lisa for the pic.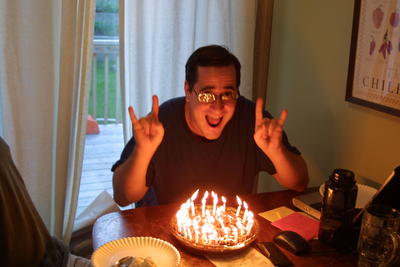 Always with the horns, that one.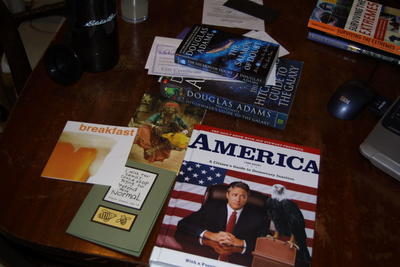 I got this stuff for my birthday. Oh, Lisa and Stan, you know that I don't know how to read!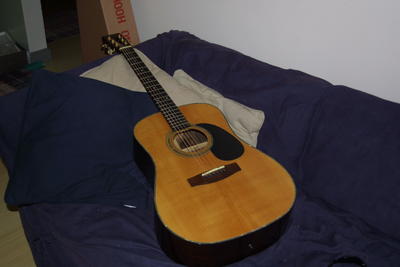 This was under the Christmas tree. It's sure to impress the ladies on Northrop Mall. I can hear the song now. "Ladies won't you get in my pants!"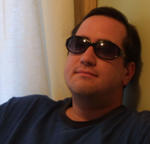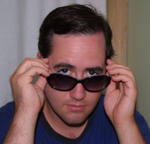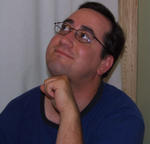 It might impress them even more if I were to wear women's sunglasses all the time. Look, I'm bloated and crampy!
So, the world didn't end. In fact, despite feeling like I'd been beaten with a hose all night it was a good day. The pancakes and bloody marys at the C.C. Club were everything I could have wanted. I got to nap all day and then have dinner with my family, where I received an embarrassing bounty of gifts.
Yesterday was equally as awesome. I didn't bring my camera, so you'll just have to be satisfied with the news that Paul, Ben and Peter came for Heiruspecs, Trent was there for whatever, Andy (ajs` on irc) was there with a hip flask of vodka and a slug of friends, Rex Sorgatz from IBS (and mnspeak.com) was there and not only vaguely recognized me, but remembered my half-assed comment on one mnspeak story.
Lisa and Stan showed up and replaced the t-shirt that I had spilled red wine on. I spent the next hour or so screaming for Har Mar Superstar to take off his pants. Then we got in the car and went somewhere else, then somewhere else still. I might recount the tale later, if there is any interest.
6 Responses to "You're Nearly Dead "