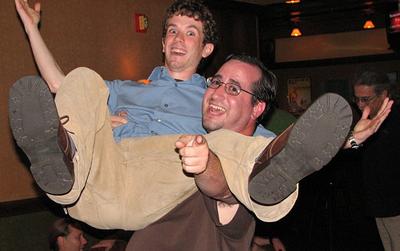 Well, really, I just want my loyal readers to vote on which photo of me I should use for personal ads and/or thefacebook.com.
Wow, people sure like to take pictures of me drinking.
You can also go here and vote for older pictures of me that generally do not feature me drinking.
5 Responses to "I Want You To Vote For Me "