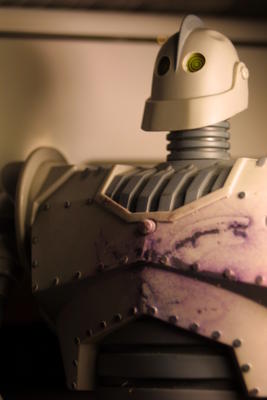 It seems like my friends are always finding amazing things for a quarter at yard sales — like studio quality headphones, musical instruments, or helper monkeys. Whenever I go to yard sales it's always just racks of baby clothes from 1972 and broken kitchen appliances. Enough of that!
Sometime this weekend I went to a garage sale that was chock full of comics and toys. I got the Iron Giant, some grab bags of comics, and Fry from Futurama. Hooray for me!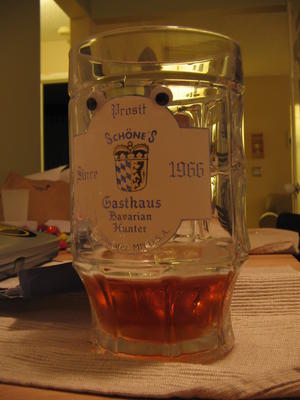 Also, Lisa put googly eyes on my beer stein. I think that it improves the experience.
One Response to "Finally I Find a Garage Sale That Isn't Just Full of Old People Clothes and Other Old People Crap "