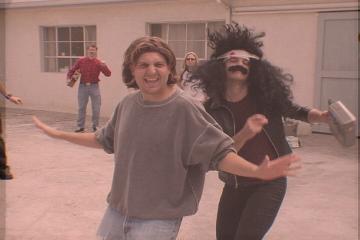 Selected quotes:
Fuck you, Loggins!
Hall and I will not stand idly by while you California vagina sailors stab the american airwaves in the balls with your shit music!
Episode #2 has Hall and Oates versus, uh, McDonald and Loggins.
There are no winners today, but I felt the power of really smooth music.
I can't deal with how awesome these Yacht Rock videos are. I just can't.
3 Responses to "Yacht Rock "