Snap! Pizza and Ice Cream
2851 Johnson Street NE
Minneapolis, MN 55418
(612) 788-9800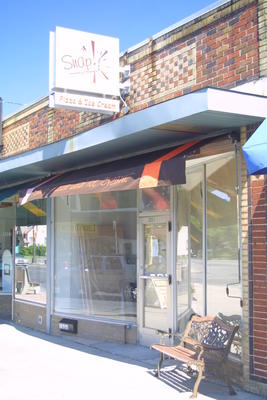 We ordered pizza from Snap! in Northeast Minneapolis. The pepperoni and green olive pizza was a little overcooked on the bottom (and tasted too much like flour). The veggie pizza was perfectly cooked but the sauce was a little bland. I think that we expected a little more flavor from a side project of the people who brought us the concentrated deliciousness that is Pop!, but on the other hand, it was the day after I saw them open for the first time.
I'm just glad that we don't have to order from Papa Johns anymore.
2 Responses to "Oh Snap! "