I lost my car, jacket, and trident.
The one on the right challenged me to some sort of drinking thing. What she didn't realise is that someone had switched the keg out with Milwaukee's Best Light. which might as well be non-alcoholic. All the hangover, none of the buzz. Later, she threw Jesus out of a car because she was playing hard to get.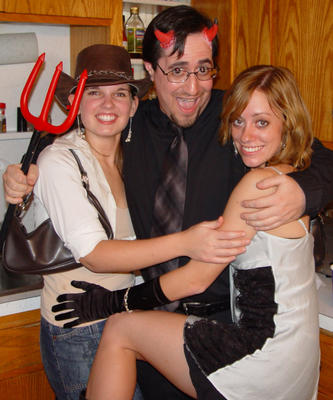 Buddy Christ and I chilled.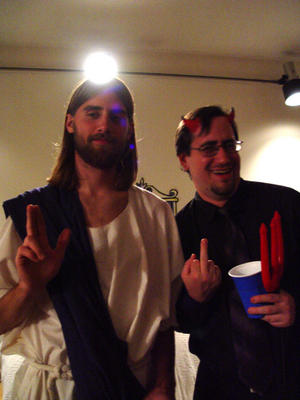 I like to pick up chicks! Ha ha! Sigh. No one likes puns.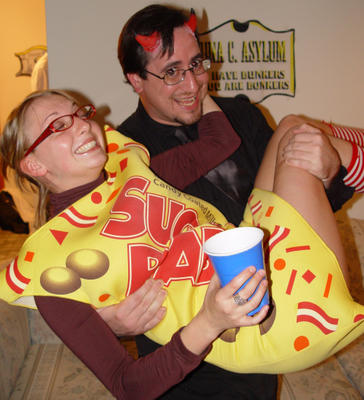 Thanks for the photos, Paul. Paul's unbelievably awesome costume can be found on his website.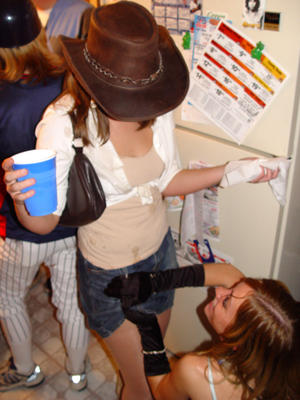 Paul and I worked together to engineer a sequence of events ending in one sorority girl putting her hand up another sorority girl's skirt. Go Team Kickass!
2 Responses to "Paul's Party "