"Lisa, can I have a web conference here on Sunday?"
"I already said yes"
"Will you make cookies?"
"Yes."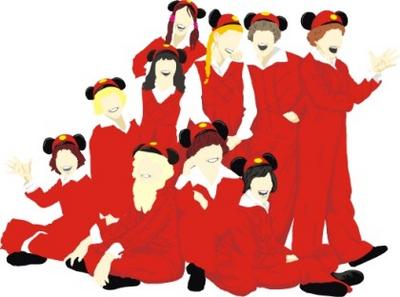 So there you have it. The Watermelon Sauce project will have its first meeting on Sunday. There will be cookies and punch. If you are a web-type person or a hot-lady-type person (or, if there is a god in heaven, both combined into one amazing package), you should let me know that you want to come. To my house.
Mouseketeer Roll call:
Jesse
Zach
Paul
Bruno
Annette
Darlene
Karen
Sharon
Doreen
Britney
Christina
Justin
4 Responses to "Watermelon Sauce, Inc. "