Two weeks ago I moved Cake Woman into our new apartment. Lisa and my mom helped clean and pack, and eventually Cake Woman helped me load a few boxes. I think that I moved four loads with the pickup and the wagon by myself, but every time I tell the story I add another load to the list. I'm up to about 600 loads now.

After last week's back-breaking pile of homework I borrowed my mom's car to visit Cake Woman in our new apartment. Cake Woman had cleaned and made me an awesome scrapbook of our trip to New York. It has a whole page devoted to the magic and mystery known as Realdolls. There's lots of swearing. It's sweet.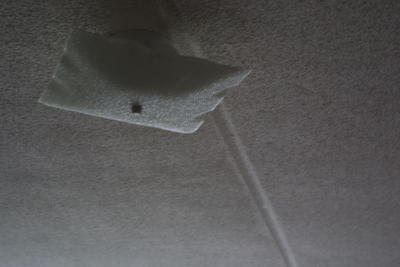 Everything in our apartment is painted white. Cake Woman is in charge of making the living room look like PeeWee's playhouse. I am in charge of… uh… lifting and assembling her purchases.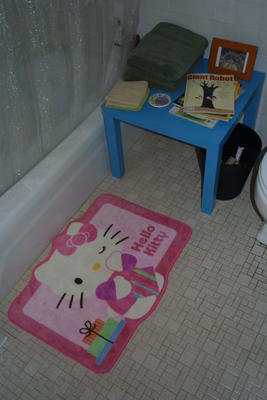 Cake Woman has an affection for Hello Kitty, so I hope that I like standing on the Hello Kitty bath mat while toweling off with a Hello Kitty towel after washing my new Hello Kitty tattoo with Hello Kitty soap in the shower behind the Hello Kitty curtain. I think that this is my punishment for not standing up for Lisa when she bought Noah a pink Hello Kitty nightgown with puffy sleeves. I already like the Hello Kitty underpants, though.