With apologies to Aphex Twin.
The zombie pub crawl this year is on September 9th, 2006. I expect you to be there in full zombie drag. If you can't get your own makeup together, have a voodoo priestess actually kill you and raise you from the dead again. I did, and I feel great.
Warning: do not let the fake blood touch anything that you cannot steam clean. Gross.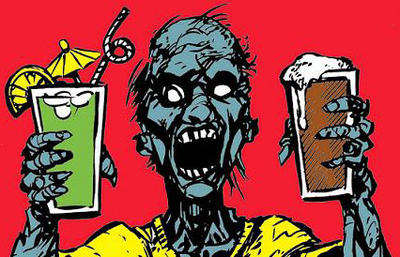 8 Responses to "I WILL EAT YOUR BRAINS "